Autumn Portrait Sessions at Ashridge
Record the love and special bonds within your family
Autumn Portraits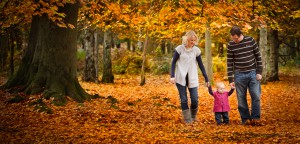 It is that time of year when our thoughts have moved from the carefree long light nights of summer to the closing in of the day. The putting on the scarf, and wellies. The winter coat. Conkers on the ground, a frost in the air, leaves in amazing shades falling and carpeting the ground.
Autumn makes me sigh and smile, because in a nostalgic way I remember spinning around and throwing leaves in the air; stuffing my pockets with shiny brown conkers and all the excitement leading up to Halloween, bonfire night, and the upcoming winter festivities.
Autumn means new pages, new school years, but most of all autumn is about colour; rust, yellow, red, brown, purple, gold. Nature's jewel box.
All of these make me love it.
Time to get out and about build dens, explore woodland and definitely a perfect time to have a fabulous autumn photography session.
Special Offer
Autumn Sessions only £79 – including a 45 minute shoot and a mounted 8″x6″ print.
You can upgrade from your included mounted print to other products if you wish.
Check a date or ask a question
Don't miss out!
A beautiful backdrop
The Ashridge Estate (a National Trust property) is a beautiful piece of countryside, it has woodland, open meadow, hills and lots of wildlife. There are some very popular areas, but you don't need to go too far from the beaten path to escape the crowds to find a quiet spot for some beautiful family portraits, I've spent the last 6 years scouting great locations that will give you the perfect setting for your family photographs.
Now is the time
Time marches on, our families change, children grow up, head on their own paths. It's crucial to record your family and how it is, to show how each family member fits in and why they are of such importance to you. In the blink of an eye, everything can change. Don't wait, don't put it off, you can never turn back the clock. Book a session now – the Autumn colours are stunning.
Peace of Mind
I want you to feel at ease with the whole process of having your portraits created and that's why I want you to have a No Risk, No Nonsense Guarantee.
You must be thrilled (not just satisfied) with the photographs that I create for you. Love them, even cry tears of joy … if not I will give you every penny back. No questions asked and no hard feelings either.
Let me take the risks, and you can relax and enjoy the experience.
Call Now
It will only take a minute