Family Photographer, Baby Photographer, Newborn Photographer
Berkhamsted Photographer
Family Portraiture
Fun
We always want to have fun!
When everyone is having fun, we get the best expressions, we get beautiful smiles and we build lasting memories.
Love
You and your family will look back on your photographs and remember the love and emations you shared.
Guarantee
I want you to be extremely happy with your photos. If you're not 100% happy with them, then you don't pay a penny!
What should I wear to my photoshoot?
---
I get asked this question a lot and so here are some suggestions regarding clothing and what to bring to the photo shoot. First I will start with some general suggestions and then go into a little more detail specific to the type of shoot you are considering:
What to avoid
Avoid bright yellows, reds and oranges (they battle the subjects face for attention) and the camera will readily pick up the reflected light and render skin tone with a colour cast.
Avoid clothing containing logos, slogans, or other distractions.
Bold stripes, large designs and polka dots stand out and tend to draw attention from the portrait's subject.
Avoid short sleeved tops or shorts. When arms and legs are exposed and there's lots of skin visible, it can be a distraction from the main focal point of the photo – the face.
What to wear!
I like white long sleeved tops and blue jeans. This combination works very well with the white background.
Black tops can also work well with a white background but this is a high contrast and leads to photographs with a very different style.
Also consider wearing a top that has an interesting collar and/or sleeves.
A top that has interesting textures (e.g. a sweater) can also add depth and richness to an image. If you will have more than one change of clothing for your session then consider bringing a variety of necklines, textures, colors, and undergarments to achieve a wide variety of looks.
Stick to solids and subtle patterns.
Accessories
Simple and elegant is the advice when selecting jewellery for a portrait. The same applies for any other accessories that you wish to have included in your portrait.
What to bring?
A comb or brush and hair-spray if you use it.
A light face powder to reduce any shine on your face that may build up during your shoot.
For gents (or women who prefer not to wear much or any makeup), bring a lip balm. Dry lips don't show well in photos and so a non-shiny, non-waxy, none coloured lip balm is essential. Avoid chap sticks, as they tend to leave a white residue.
If you normally wear makeup, bring it with you but avoid high gloss lipsticks or very shiny lip gloss. Often they look too unnatural and reflect too much light in photos.
Pregnancy / Maternity
There are lots of clothing options for a maternity portrait each can be used with different lighting and backdrop styles:
White blouse, with lacey cuffs with a few buttons fastened and your bump on show, this works really well with a white backdrop.
Cropped top and casual trousers/tracksuit bottoms in a dark colour; this can be effective with either a white or black backdrop. When using the black background moody lighting is used to add shadows and depth to your portrait.
Wearing some pretty lingerie. You can go for the bright and happy look, you looking beautiful and confident against a white background.
Nude, posed beautifully to show just what you want to show; relaxed, warm and comfortable.
Wrapped in a sheet, just below your bump. (White or black – to match the background).
Since your bump will be exposed, it is important that, for a couple of hours before the shoot, you don't wear any tightly fitting clothes across it (we don't want any marks left by waist bands etc), likewise for any other areas that are likely to be exposed.
Children, toddlers and babies
Little ones photograph best in simple clothing. White and pastels are classic choices.
Newborns and babies have gorgeous skin, and nothing shows off that natural, innocent soul like nakedness (or just a nappy). An added bonus for slightly older babies, is that eyes tend to stand out more when they are not overpowered by clothing.
A popular look for baby and children portraits is all white. This gives a clean and natural look to the images, and is a great way to create a classic portrait that captures the purity of childhood.
Don't be afraid to put your baby or child in bold colours or prints. Although not generally recommend for an adult (or newborns), vivid colours on young children will result in a playful, lively portrait, especially primary colours like red, blue, and green.
If your child wears his Superman cape everyday, maybe you should let him wear it in a few pictures. Why not? You want pictures that capture that your little man really is, right? Besides, he may be much more willing to take other non-cape pictures afterwards. Props can be great addition, too, so consider bringing your child's favourite book, stuffed animal or toy.
Group photos – the family portrait
Coordinate outfits. Everybody in the portrait should wear items that complement each other in style and colour. It is not necessary for all clothes to match, but they must make sense together. Choosing clothes with same or similar colours unifies the picture and keeps the focus on the people in the picture.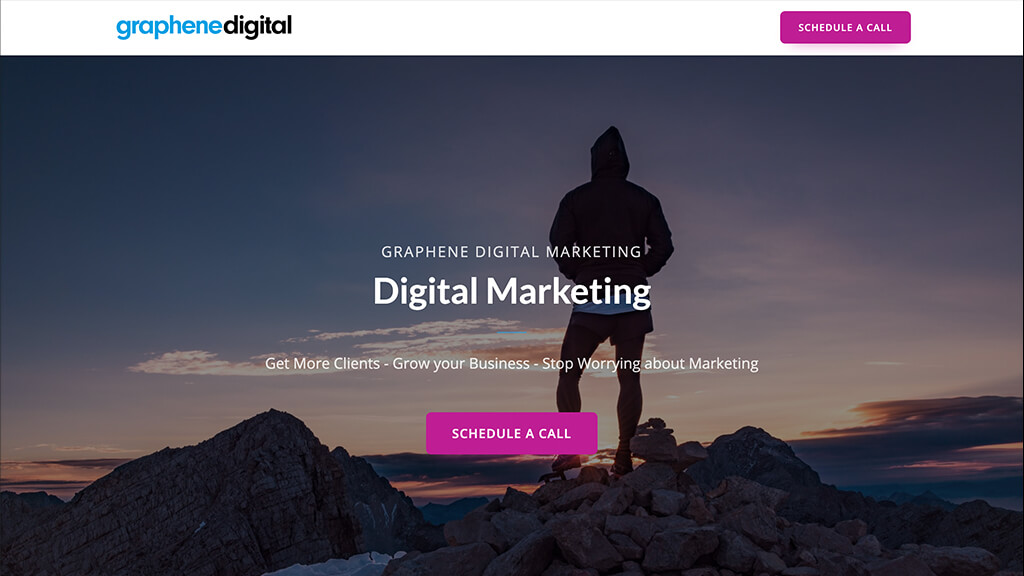 We recently decided to get our website updated and used a local company.
Graphene Digital Marketing is a company that specialises in web design and hosting. They have been in the industry for many years, and they helped us with our digital marketing strategy.
Our brief was for a new web design that shows off out product offerings, that would allow us to have a blog and to sell vouchers and other digital products. Once our site was delivered, we also engaged Graphene to look after our local SEO, that was just brilliant our local rankings were better than we could have imagined.
We are really thankful to Graphene Digital for all their creativity and helpfulness.
A while ago Jane called me to arrange an extended family shoot. On the day of the shoot, her family, her brothers family and her mum and dad arrived, in all 10 people. It was Jane's mum's birthday! There was the shoot today and a big party planned for the weekend (I hope it went well and that your mum enjoyed her birthday weekend)
Here are a few shots from the shoot, if you're thinking of a family shoot, please give me a call. If you are interested in a newborn shoot have a look here.