For my Autumn Photography Sessions, I usually meet clients at the Ashridge Estate, this time was no different and I opted to get to Ashridge half an hour early so that I could do a final scout of my favourite spots. Unfortunately I arrived and there was too much mist! Yikes. I got on the phone and talked to Douglas and Judith and we delayed the shoot by an hour hoping the weather and light would improve.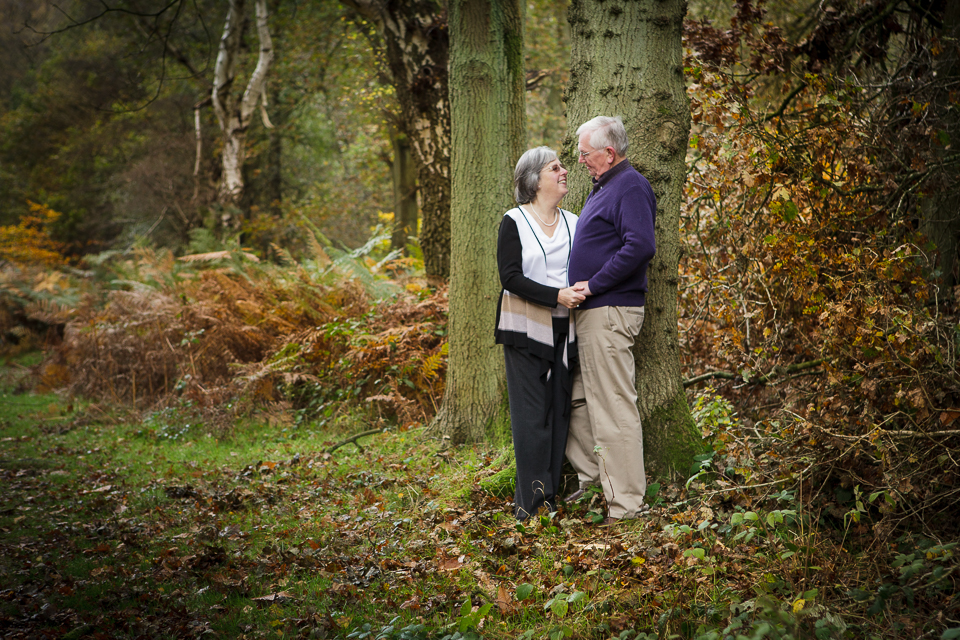 Sure enough, conditions improved and we could go ahead with our session. Douglas and Judith decided to have a photograph of themselves as it was close to their 40th wedding anniversary (congratulations to you both) and they wanted some photographs to record this special time and how they felt about each other.
During the session, we walked around Ashridge and visited some quiet and beautiful spots, I really enjoyed Douglas and Judith's company, they were very easy going and very entertaining; Douglas explained lots of local history which was very interesting, I hadn't realised how Berkhamsted and surroundings had participated in the training for WW 1.