Portrait Studio Photography: Great photo portraits are created by integrating correct techniques and artist expression. Learn 10 simple ways to take amazing portrait photographs.
Portraits first used by artists including Picasso have an excellent story-writing tradition. Portraits can be taken in the same fashion as photography today.
Although this takes less time as a portrait photographer capturing the expression of the emotions of an individual portrait can take time and skill.
What is portrait studio photography?
Portrait Photography is art in which you capture an individual character in a photograph. Portraits are created when combining the correct techniques and artists' imagination. Technique – Using proper camera setup and composition. This project aims to capture beautiful images that inspire viewers and capture their attention. Although these quizzical terms cover everything else in general, the portrait photographer's work can go far beyond simply clicking photographs. Great portrait photography involves as much respecting governing principles as breaking through a mold.
Pick the perfect background for your subject
The photographic background has as much importance in portraiture as the subject itself. A busy and distracting backdrop can distract attention from the photographer's picture. Generally in portrait pictures you will have neutral, uncluttered backdrops which will not distract your audience. It is not always logical to use a clear backdrop for your work. For example, a beautiful wall can add color or texture. Other techniques include introducing the object to the background for additional information. Artists can be seen at easels, fishing in the water, or playing the music of guitars by the boat.
Editing and post-processing
While photographing is definitely vital in portraits, beginner photographers often forget that it's necessary to use professional editing techniques when capturing portraits.
Some of the professional look of the image is the result of the correct editing techniques. Although it's an individual topic, implementing simple techniques could significantly improve the pictures you take. Purist editors might view editing as being negative, but Photoshop is only a useful software that enhances a photograph.
Imagine a scene when you took a photograph, but some parts of the body were not seen. One hand might be too widespread for encapsulating.
Lighting for portrait photography
Almost everyone in science knows how light moves – and it'll help to understand why that'. Lighting plays an essential role in the photography process and forms the golden rule. Directional light is what makes an image darker when viewed from afar and also causes it to appear very dim.
Similar, having light on one side can also create half of an object illuminated with the other half-obscured.
A picture that is full of light can also look good when facing outwards from light sources. Creative uses of sunlight for outdoor portrait photography can give amazing results.
Ideally a photographer utilizes available lighting.
Try different angles
The majority of photography is taken at the eye level of the subject. Photographed from above creates excellent portrait pictures allowing the subject to concentrate his or her eyes on the subject.
In addition, choosing unconventional angles can enhance the portrait.
Make interesting angles based on shooting the subject from a high point and focusing on the subject.
You can also shoot from the deepest spot and get closest to your target to look up at the object.
This angle gives an impressive effect to your photos with great variety.
You can have your photos thinner, longer and wider, depending upon how you shoot.
Find the right location
The locations chosen during the portrait shooting have huge impact on the final result. Shooting outdoors in full sun produces the best result but presents countless challenges.
Your plan should be tailored based on the weather, the hours of the day and changes in lighting and ambient conditions throughout the day.
Never shoot at high exposure because of harsh light which can lead the viewer to look squinting.
Choose morning and late afternoon when sunlight diffuses and it will create a dazzling warm glow. It is easy to exercise more control while shooting outdoors.
Learn how to use your camera
Portraiture photographs are the most important aspect of the artistic expression of you and your technique.
Once we're accustomed to portrait photography, you'll need good camera equipment and lenses.
It's not easy choosing a perfect camera to capture the perfect portrait – the majority today capture great photos.
It is necessary to learn how the lights are used effectively in different lighting situations, if necessary and in various environment conditions. Get a good DSLR camera with good image processing and a quality RAW format for your post-processing. You'll need to learn how to use your Camera Settings to get the most out of your equipment.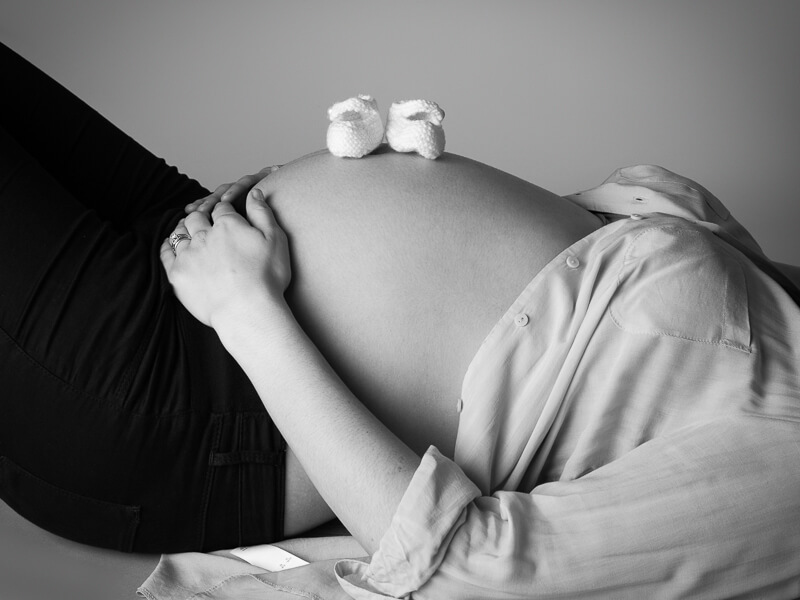 Create a color palette for your portrait shots
It is important to logically design your portrait images. To achieve this, it is useful to determine the color palette. Utilizing complementary colour in clothing, props, and postproduction can increase the effects of a portrait shot.
When choosing the colour palette, be mindful of your subject's skin tone. Color palette varies depending on the style of the portraits.
Portrait photographs for a family can appear to be very pleasant with warmer hues and greens, while a business portrait picture may appear impressive in grey and blue.
Focus on the subject
This topic is an integral part of portrait photography. Making the subject happy and comfortable in your presence will help to create your perfect portrait session. Take a few minutes to talk to your customers during your shoot, if necessary, to have the meeting in person. I think it's better for you to learn from one another about your style and the exact things that you want to capture.
Tell the person what their vision is and how she would respond to the shoot. Even if you have seen someone photograph, you can feel awkward.
Learn how Shutter Speed, Aperture and ISO work together
No photograph is too hard for you despite knowing the Expositivity Triangle or its relation between shutter speed, apertures and ISO. Understanding these concepts can provide more creative options for your photographic endeavor and give you more flexibility to take portraits which would otherwise be impossible.
This page is a guide on Exposure Triangle. You have to also learn how apertures are measured in F-stop. Stops can sometimes be divided as half-thirds or as a third to improve control of the exposure of an image.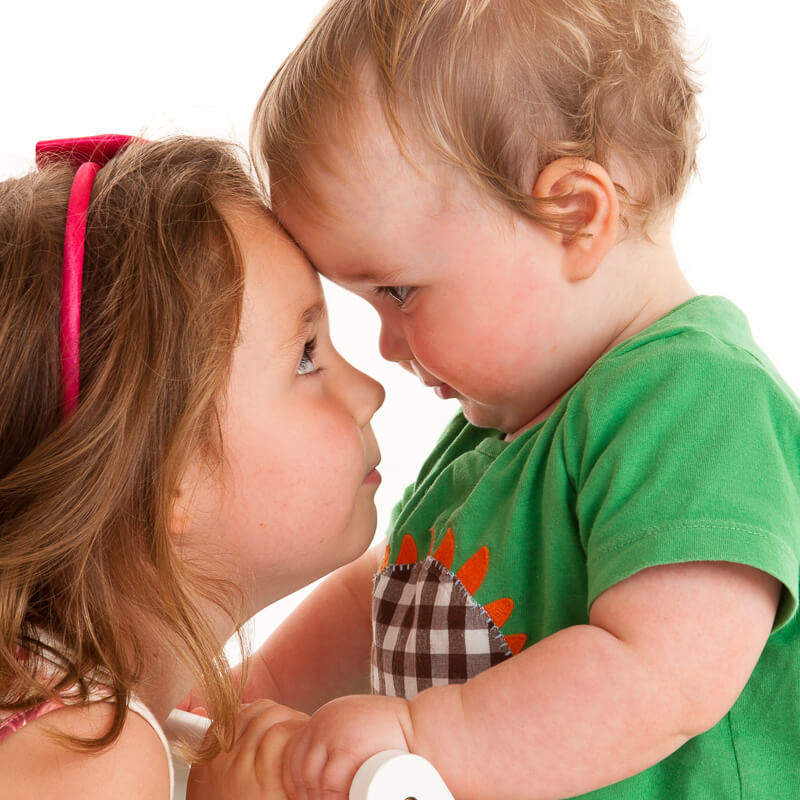 Choosing the right lens for portrait photography
The camera lens is an integral element of a photo's quality to make the best picture. There is nothing like a good lens for portraits.
The lens must fit your scenario best. If your photo involves the background and scenery, it's advisable to use a wide lens.
A medium telephoto lens such as 85 mm or 105 mm can provide a balance of model and background.
An f-stop lens 70-200mm is the most appropriate lens for an image that is meant to focus solely on the subject.
This gives you a greater zooming in.
Break the rules of portrait photography
Practicing and understanding rules may help you become more creative and break the rules.
If you break these rules, it's possible to create a unique product that will make your brand even better, particularly in senior photos.
Take a new approach and test different photo styles, angles of view and even model poses.
The rule of thirds is a powerful formula that is effective for producing a balanced picture, but breaking the rule can produce stunning, impactful photos.
Getting the pose right
Finding a suitable photo for your subject is a difficult challenge and requires patience.
How do we get a person to look good and complement themselves without worrying about lighting, camera angles and background can be an interesting problem.
Use different poses or angles to choose the most effective option for your photography.
When you find the perfect shot you should be able to change the poses and make it perfect.
Professional portrait photography
As usual, portraiture is focused on subjects models. But the complexity of the matter goes beyond that. Often the backdrop helps the photograph become dramatic, making the subject appear more interesting. In some cases blurring portraits properly adds more interest to the image. So we should be sure to check how the background looks and adjust shutter speed and aperture accordingly.
Capture emotions and expressions
Portrait photography aims to create emotions that can be expressed through portraits of people. How should I get my topic on stage? Avoid false smiles or glares if possible. These are the best ways to create beautiful portrait pictures. Work in a way that allows you to be creative. It is impossible for people to hurry the process in any way.
Take candid portrait photos
Posing a subject is sometimes not optimal. Sometimes it seems like everyone is afraid to pose for photos. The difficulty is particularly apparent in portrait photographs for children when poses appear forced and unnatural. When you make your photographer happy you can create a wonderful portrait.
Using props for effect
Add a prop to your photography can give the picture more color, energy, and impact. Using photography props creativity is very useful in transforming your photo's appearance. You are also free to experiment with shapes, textures, colours and props.
Shoot a series of portrait shots
Using the burst mode on the camera is an excellent method. The images are presented together creating drama and movement or you can choose shots that have perfect expressions.
A Willing Subject
After I started doing portraits I had several inquiries to take photographs from close family friends and colleagues. The use of people I have known for years is an easy way of improving myself and getting my name out to the general public. Do you not want people in your life to be your test subjects, ask a colleague or family member or friend for a photo? Having model calls is an alternative if the test fails. You have to take someone to the camera, and do so frequently. Practice makes perfect, so be very careful to shoot regularly and apply everything you learn.
Use Flattering Focal Length
Focal length is extremely significant when taking pictures as it produces image distortion that can ruin a portrait photograph. Check your lens barrel for focal height. The distance from the focal point is displayed as millimeters, for example 18 mm, 55 mm, etc. The fixed lens will only provide the focal range. For zooming, use a rotating zoom ring to adjust focal lengths. When your camera lacks zoom rings, simply click +/- in the camera body. Can I determine focal length of the lens and how much? It doesn't make any sense to choose which is better for you or not.
Ensure Your Subject Is Well Lit
Natural light can be seen as the most effective source of light in capturing photos – even if the lighting is not available in your studio or office. A mildly overcast day offers a beautiful soft light which flatters your subject. Direct exposure to sunlight can cause dark shadows to the faces of the subject. In such situations you need light shades to position your subject. Alternately take advantage and aim at the Sun, and have your photographer back in the Sun. Usually it is known as "backlit" resulting in golden lights around an image.
Focus on eyes
Portrait photographs look best when your eye is sharply focused. This helps to make eye contact between subjects and viewers and create powerful photos. So, when photographing your face, take careful concentration on your point of view. Your camera may be equipped with AF pointing and some Autofocus points visible in their viewing angle. Choose the center AF point with your camera AF settings, and then place the center focal point on the subject eye. You have to firmly press the shutter button to keep the image in view.
Blur the background using aperture priority mode
The best way to improve portrait photography is shooting at shallow depths and with high contrast images. This helps your portrait subject stay sharp while the background appears blurry. It is possible to change the camera aperture and zoom settings. The aperture is a space in the lens that enables light to flow from the lens into the camera's sensor. The lenses have an aperture of minimums and maximums. Perture measurements are in feet or stop-start. The larger a lens aperture is, the lower the aperture/number.
Portrait Photographers
You have to make it so that your subjects are comfortable during the shot. Quick but confident. Be careful to teach the kids how to shoot. You have to constantly ask them how to pose. Avoid overloading the customer with complex requests. Let it be simple, and make small changes like raising your chin slightly, securing your shoulder or looking around. Let's see what different techniques can help to make your pose easier to understand. Bring the discussion up. They stay in motion and will relax more easily.
Portrait Subject For The Shoot
Even the most expensive equipment produces poor results when your subjects feel uncomfortable. Photographers can be very unnatural and therefore stressing experiences for their subjects so you should make them work if possible to make the process simple and enjoyable. Make some small talk. Even in your personal life someone may feel anxious or scared. Show me the shot you're looking for. You can also ask for ideas. When photographing children, be gentle and calm. Give them some excitement.
Expose For The Subject's Face
Exposure – the color of a picture. During portrait photography the defining aspect of the photograph is the subject. Also ensure you're properly exposed. In portrait photography the background is darker or brighter than the skin is over or under lit and the picture will be better. The exposure compensation settings on the cameras varies according to the mode in which you shoot. This allows for increased and decreasing your exposure according to your requirements.
Tools you need to be a portrait photographer
Most photographers are hesitant about investing thousands in gear and equipment, but that is definitely not true. Although the list below is admittedly short, you do not need anything more to be successful as a portrait photographer unless you start from the start. Grab some friends and start your first photography project.
Camera gear that makes you happy
My photo business has been built around a simple Canon XSi. I've always used this camera for photography. It's a little surprising that a thousand arguments have been made about the use of lenses in portrait photography. I saw many aspiring photographers try to avoid buying an DSLR for the first time only to find that their results weren't quite what they were expecting.
Conclusion
Please enjoy this article and find some useful information. It is important that we follow all of the following steps in achieving that goal. All our photographers are involved and you have to know that the journey towards a professional portrait photographer – especially in the process of creating a photo – takes a bit. As in many good employments the time invested should ultimately make it worth the money – as we have experienced. Do you know anything about photography? Leave a review at the bottom of your comment!